Pursue a life with art
The Art Department at Truman facilitates learning, research, experimentation and understanding of art through Truman's knowledgeable and talented faculty, state-of-the-art facilities, and one-on-one instruction.
Art Programs
Areas of Specialty
Art History
Design: Focuses on Print and New Media design (web, 3D modeling, motion and animation)
Studio Art: Offers the specialties of Ceramics, Fibers, Painting, Printmaking, Sculpture and 3-Dimensional Studio
Degrees offered
Minors offered
Professional facilities
The Ophelia Parrish Building/Fine Arts Center is home to the Art Department where students can be found creating art, collaborating with their peers, showcasing their creativity and working one-on-one with professors. The Art Department has art studios and computer labs and also houses the University Art Gallery where professional and student exhibitions occur throughout the year.

Ophelia Parrish Building/Fine Arts Center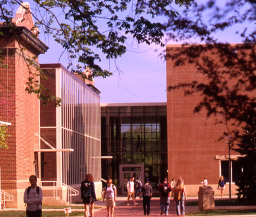 University Art Gallery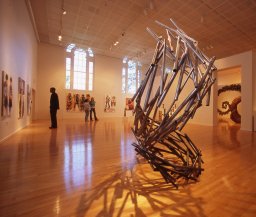 Art Studios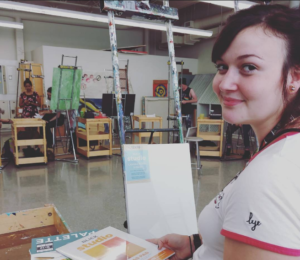 A Collaborative Learning Community
Art can shape our way of thinking about everything from philosophy and literature to science and mathematics. That's why we encourage our students to explore every field they can think of — and some they may not yet know about. Because of the talent, creative skills, and knowledge skill sets that we foster in our students, our graduates are readily sought after by graduate schools, creative organizations, museums and galleries, and other arts organizations.
Art Department
Ophelia Parrish 1109