Economists are curious about the economic forces that affect all dimensions of human activity. When you pursue an economics major at Truman, you turn your fascination into your life's work by learning important incentives for understanding human behavior, moral and ethical challenges in real-world situations, equity and efficiency trade-offs and more. Along with rigorous training in economic theory, you acquire critical-thinking and communication skills as you build a broad base of knowledge. With Truman's collaborative learning environment where you are pushed to reach your full potential, you can explore your personal interests through research, professional internships, student groups, and study abroad.
Student Opportunities
Omicron Delta Epsilon — Economics Honor Society
The objectives of Omicron Delta Epsilon, one of the world's largest academic honor societies, include recognition of scholastic attainment and the honoring of outstanding achievements in economics, and the establishment of closer ties between students and faculty within Truman's Department of Economics.
At Truman, we believe in learning by doing, and you're encouraged to take your knowledge beyond the classroom.
Internships
The Economics Department has placed 15 student interns with the United States Department of the Treasury science 2004.
A wide spectrum of other internship and study-abroad opportunities are also available.
Research
Receive a summer research grant to work on research projects mentored by Economics Department faculty members.
Present the results of your research investigations at the Student Research Conference on campus and at regional or national conferences for undergraduate research. You can even publish your research.
Examples of student research projects»
Our economics students are highly motivated, intellectually curious, and actively involved in everything they pursue creating a supportive community of learners where everyone pushes each other to excel. And when our students achieve success in these pursuits, we like to reward outstanding achievements through
special honors and awards »
Economics: Bachelor of Science (B.S.) or Bachelor of Arts (B.S.)
You might also be interested in:
100% of our economics students
engage in undergraduate research
Students share their research 
at the Student Research Conference held on campus
20-35 students is the average size
for a majority of our courses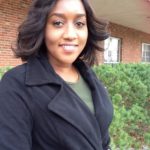 Offering a helping hand as a united force softens the boundaries of culture, race and religion.  During my experiences with the MLK Challenge and other service projects on campus, I learned that regardless of where a person comes from, commitment, passion and hope will lead them to implementing a positive change.
News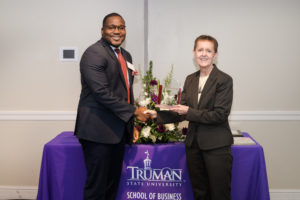 May 16, 2017
Ope Amosu is a Corporate Account Executive at GE, responsible for developing mutually-viable relationships between GE and each of the independent North American oil and gas operators. In conjunction, he leads the company's Oilfield Produced Water Treatment initiative. Ope is a 2010 graduate of Truman State University, earning a BA in Marketing. In 2014, he […]
The post Amosu Named Young Alum of the Year appeared first on Business blog.